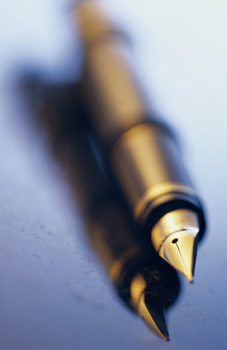 From our website, we are now open 24 hours a day, seven days a week for you! Our dedication to quality client service has brought us to the Internet, as we endeavor to provide the highest quality professional service and guidance.

Founded in 1973 by Laurence H. Crestol, CPA, his partners and staff have been working with hundreds of individuals and small to medium-sized businesses. Our sole purpose is to provide our clients with highly personalized tax, accounting, and financial advice. By providing the best service possible at AFFORDABLE FIXED FEES, we have formed countless rewarding business relationships throughout California and more than a dozen other states and have helped our clients prosper in the process. In fact, all of our new business comes from enthusiastic client referrals.

Please feel free to visit all of the areas on our site such as the financial calculators, daily news articles for your industry and links sections, where we make you aware of other websites that may be of interest.

By providing you with our free custom easy to use bookkeeping software, we can use the internet to provide you with your financial statements in a lightening fast two days. Time is a key factor in mangaging your business and we are here to help you maximize your efficiency and make your business more profitable.

Personal service can never be replaced by Internet convenience, SO DON'T HESITATE TO CALL US DURING REGULAR BUSINESS HOURS. We do not charge for telephone consultations, so you have no excuse not to contact us before taking any action that may impact your taxes. We want you to be safe rather than sorry, when it comes to taxes. We hope to make our site as user friendly and beneficial as possible. If you have any suggestions for our site, please feel free to contact us with them. There is always room for improvement.
Thanks for visiting and we hope to be hearing from you soon
Member : American Institution of Certified Public Accountants
The California Society of Certified Public Accountants